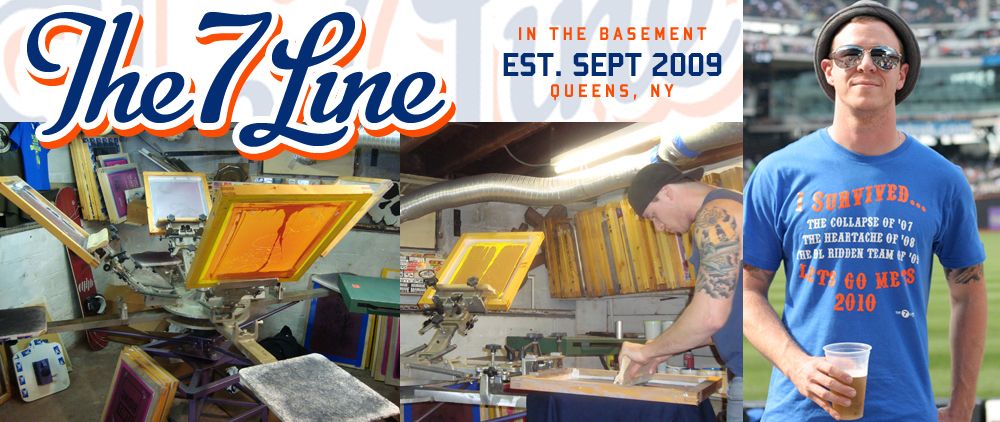 Since September 2009 our motto has been "for the fans, by the fans".
The initial idea was to create a funny t-shirt to wear during the last week of baseball in 2009. That shirt read "I Survived" and was in reference to another losing season. Fans were intrigued by the design and founder Darren Meenan took to his basement and turned that one shirt into a full clothing line.
By the summer of 2010 the operation moved from the basement to a warehouse in Jamaica, Queens. The brand has since been featured in countless media outlets ranging from CNN Money, ESPN Magazine, New York Times and an episode of 30 Rock.
Fast forward a few years and we rolled out a new concept to our brand, The 7 Line Army. We try to sit together at least once a month at home and on the road. Hundreds of die hard fans cheering on our favorite team. This year we've done four events at Citi Field, one at Wrigley and one at Yankee Stadium.
See you at the ball park!